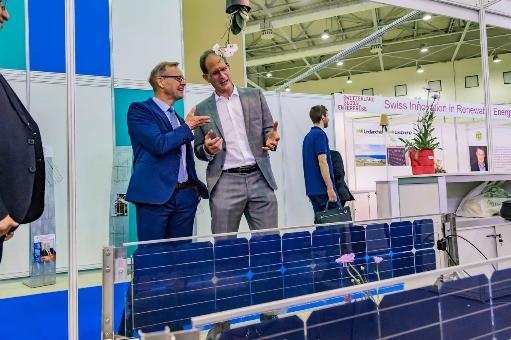 A solar station on the roof of school
The forum Renewables for Regions, organized by the NP for the development of RES "EUROSOLAR Russia", provided an excellent opportunity for negotiations between Russian and foreign market participants, representatives of relevant ministries and departments, regional and local administrations, the scientific community, financial organizations developing projects in the field of RES.

One of the fruits of the Forum was the signing of an agreement between the members of the Swiss Association "solarspar" and German companies "Solar23" and "eclareon" on the establishment of two demonstration solar plants on the roof of the school-participant of the program PASCH at the energy Institute. The Goethe Institut of Moscow also acts as a partner of the project. Both systems are designed to convert solar energy into electricity through the use of appropriate equipment, the subsequent accumulation of this energy and non-commercial use of energy for the internal needs of the school. The aim of the project is to introduce students to the concept of using renewable energy sources, the study of the principles and technology of photovoltaic systems, the introduction of students to the ideas of respect for energy resources. The demonstration pilot project will strengthen the region's relations with German partners and improve the image of the school and the city. Installation of the system is scheduled for the end of September, and the Grand opening is scheduled to coincide with the beginning of the Russian Energy Week 2019 in Moscow.
Back